The 33rd light infantry regiment.
This project was my entry in the bennos figures forum FIGZ 2017 group build. The assignment was to paint some figures to represent you/your country in the Parade.
Although the 33rd light infantry regiment was a part of the Napoleonic french army, the regiment consisted of Dutch recruits. Furthermore one of my ancestors served in this regiment in the disastrous Russian campaign of 1814. I always wanted to paint this regiment to honor him, but sadly enough the regiment was disbanded after 1814 and took no part in the Waterloo campaign so a separate diorama it had to be.
Since the group build was supposed to represent the actual forum members i made this one as personal as can be and painted the 33rd light infantry.
One of the forum members was so kind to supply me with some of these, by now rare figures and the fun started. They were than painted, shipped to Germany, mounted on the group build diorama and than taken back to Arnhem in The Netherlands for FIGZ.
Some pictures of the figures:
   
The full group including officers and marshal Davout

A picture of my addition to the parade, this parade was made by one of the forum members using all the painted figures the others send in.
The figures come from these sets: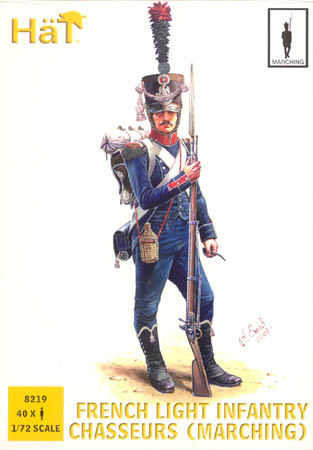 HaT Set 8219 French Light Infantry Chasseurs (Marching)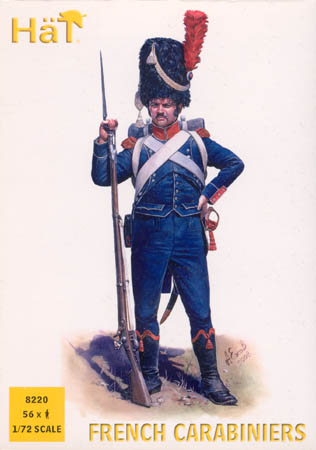 HaT Set 8220 1808-1812 French Light Infantry Carabiniers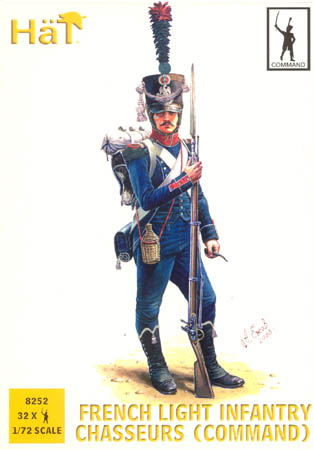 HaT Set 8252 French Light Infantry Chasseurs (Command)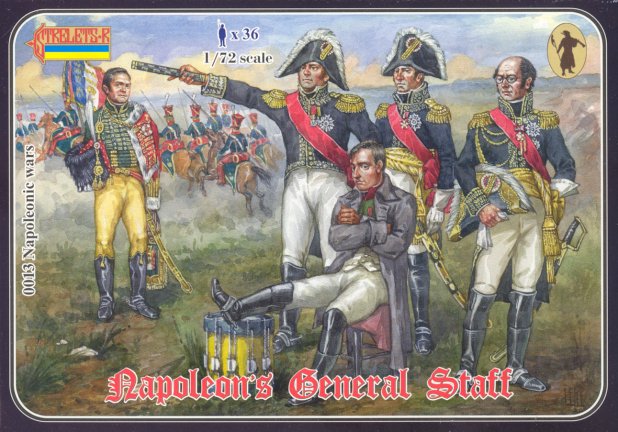 Strelets Set 013 Napoleon's General Staff